Although we can't claim that CooperToons is the most trusted website in the country
Walter Cronkite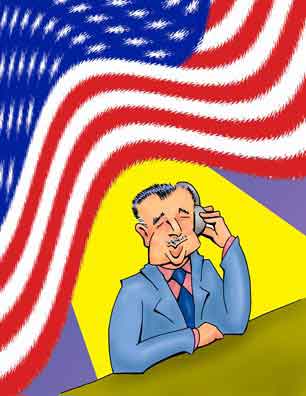 ... was certainly one of the most trusted men in America.
But perhaps one day CooperToons will achieve the stature that Walter once had with all Americans.
All Americans? Well, there may have been one or two curmudgeonly exceptions. But certainly millions of Americans tuned in to Walter's daily broadcasts for trusted, reliable, and unbiased news.
And if you think that's the way it is - and to learn more about Walter and a time when broadcasters and reporters were actually trusted - just click here.