CooperToons
Educating the World with Cartoons, Caricatures, Illustrated Humor, and Even Fine Art
---
Departments
---
Still doing your Christmas shopping?




Well, look no further than
CooperToons Books!

Of course, if you buy the copies soon, you'll have time to read them youself before sending them on. And if you like the books you can always buy (heh, heh) two copies.


After all, if more education is better than a little,
then too much must be just enough!


(Click on cover images to order)
---
---
And what could be more fitting in keeping the Christmas Spirit than a CooperToons essay about
George Washington's Choppers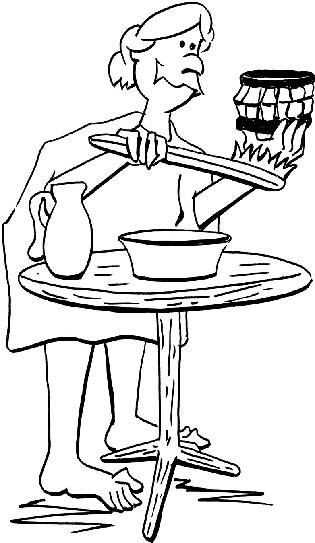 What? For Christmas? An essay about "Old Hickory Teeth"?
Weeeeeeelllllllll, yes and no. Yes, reading about George Washington - who began his crossing of the Delaware on Christmas - is most appropriate. But no, about the material of his dentures. In fact, it is far more accurate to call George "Old Hippopotamus Teeth". But even that wouldn't be all that accurate. After all by the time George became president ...
Well, this isn't that long of an essay and it we write too much, there won't be any need to read it. So to learn (among other things), how George Washington's choppers may have won the Revolutionary War, just click here.