CooperToons
Educating the World with Cartoons, Caricatures, Illustrated Humor, and Even Fine Art
---
Departments
---
Now Four Titles!
CooperToons Books
Available from Amazon in Paperback and KindleTM
(Click on cover images to order)
---
---
By now everyone knows that the author of CooperToons is a great admirer of
George Washington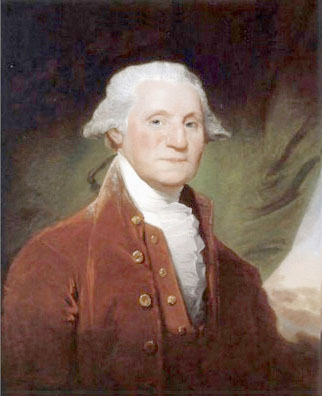 as evidenced by the continued efforts to spread George Washington's Rules of Civility and Decent Behavior through the world!
So it is a great concern whenever the author of CooperToons spots an error when George got his picture painted. Here is one such picture.
Obviously this is not an original CooperToons. Instead most viewers will recognize this as a portrait painted by Gilbert Stuart, the great American painter who spent the entire American Revolution in England kissing up to the Tories.
And as far as what's wrong with this picture, for crying out loud, just click here.
---