Oscar Wilde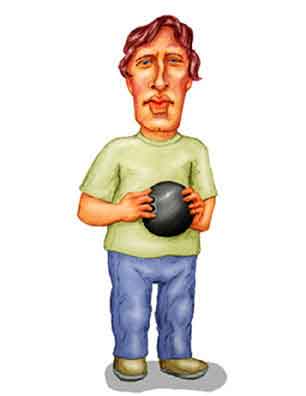 Even today the bon mots of Oscar Fingal O'Flahertie Wills Wilde serve as the model for all snappy combacks and zingers. As usual the best were those delivered impromptu.
As he walked down London's street with a friend he heard a bystander remark, "There goes that bloody fool Oscar Wilde."
Oscar turned to his companion and said "It's amazing how quickly one gets to be known in London."
After he initiated the prosecution of the Marquess of Queensbury for libel, Oscar was cross examined by Edward "Ned" Carson, a former classmate at Trinity College in Dublin. Ned asked Oscar about a dinner he had with a young "renter".
"Did you drink champagne yourself?" Ned asked.
"Yes," Oscar said. "Iced champagne is a favorite drink of mine - strictly against my doctor's orders," he added.
"Never mind your doctor's orders, sir!" Carson snapped.
"I never do," Oscar replied.
For a little more on Oscar and his trials and tribulations, click here.