Mary Hopkin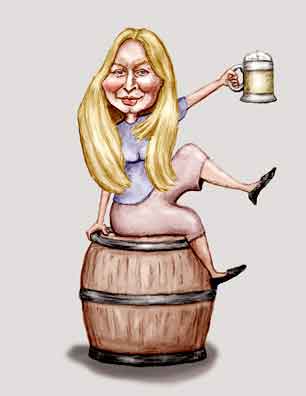 Feeling nostalgic, old chums? Well, who doesn't at one time or another? And what better way to celebrate times and comrades of days gone by than joining Mary in her most famous song?
What? You don't know Mary and her most famous song? Well, for crying out loud, just put down the remote, lift your glass, and sing!
Those were the days, my friend,
We thought they'd never end.
We'd sing and dance forever and a day ...

Return to CooperToons Caricatures