Tommy Makem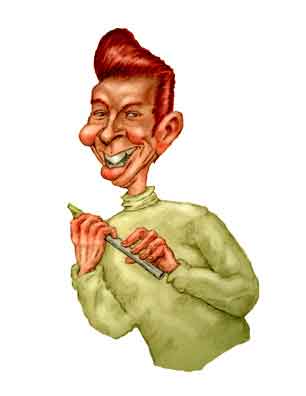 Tommy Makem needs an introduction? Huh! You might as well say Ewan MacColl, Dominic Beahan, Stan Hugill, or Bert Lloyd need one. Unthinkable!
Well, we suppose there might be some people who haven't heard of Tommy (or Ewan or Dominic or Stan or Bert). And yes, in this day and age maybe there's even some people who haven't heard of the Clancy Brothers. But if you haven't heard of them, then you might as well put on your bowler and bring out your drum on July 12.
That said, Tommy was born in Armagh (as he put it, "Thanks be to God") in the then Irish Free State (later the Republic of Ireland) on November 4, 1932. The Clancys (with Tommy) began singing in the 1950's as the folk revival began reviving and quickly became the quintessential Irish folk group. Ironically, they started singing and gained fame in America before they performed in Ireland, and every Celtic singing group (not just Irish) owes a big debt to the Clancy Brothers and Tommy.
Since the group was usually billed as "The Clancy Brothers with Tommy Makem", Tommy immediately emerged as an individual particularly since he often soloed with his distinctive smooth baritone on some of their most popular tunes ("Gypsy Rover", "Butcher Boy", "Little Beggerman" to name a few). Tommy was also the group's composer and turned out so many good ballads, songs, and melodies (some of which he said he came up with on the New York City subways) that a number of them - like "Farewell to Carlingford", "Four Green Fields", and "Sweet Annie" - have become folk standards.
Sad to say, Tommy and the Clancy's are gone. Tommy died in 2007. Rather than being interred in his native Irleand - where no doubt he would have been given a state funeral - Tommy stipulated he be buried where he made his home when he first came to America and continued to live - Dover, New Hampshire.