Peter Townshend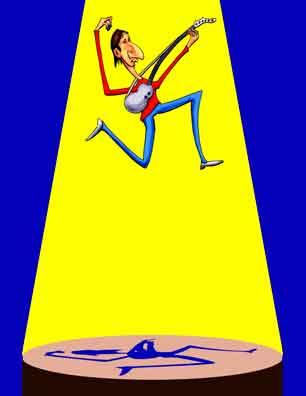 One difficulty with being a spokesman for the younger generation is that eventually you become the older generation. After all, if we have septuagenarians singing "'bout my generation" and that older people "try to put us down" you may wonder what point they're trying to make. And they really raise eyebrows when they sing "I hope I die before I get old".
With all due respect to the actors and musicians and certainly to the worthy composer pictured above - Ken Russell's film version of Tommy is about as dated as his Lizstomania. That, though, is the fate of most any other innovative and groundbreaking and art film when you see it nearly half a century after it was made. Young people look at the picture and ask what the hey is going on?
And just what the hey was going on?
Return to CooperToons Caricatures