Lizzie Borden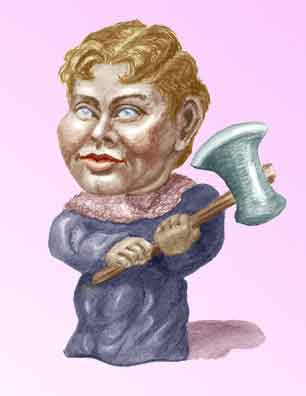 The defendent in the Trial of the Century!
The Nineteenth Century, that is.
Today most people are surprised to learn Lizzie was acquitted. And as true Americans who believe in the superiority of the American System of Justice, they are even more surprised to learn that most legal historians think she was guilty.
Did she do it? Well, after a review of the original police documents, inquest and trial transcripts (plus some books), CooperToons now presents a Most Merry and Illustrated History of the Life and Trial(s) of Lizzie Borden which includes a Most Merry and Illustrated Probabilistic, Legal, and Scientific Analysis. To read, click here (or the other obvious links).
Return to CooperToons Caricatures