Jo Brand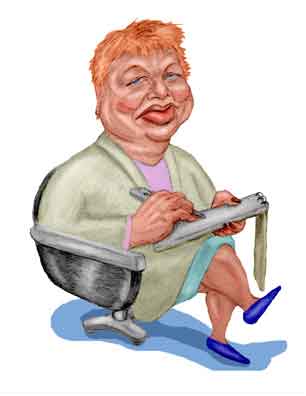 It's British comedienne and psychiatric nurse Jo Brand who uses her weary resignation and common sense to keep the panel of Stephen Fry's BBC quiz program Qi from going too far off the deep end.
Jo's sardonic humor spares no one and that includes herself. There was even one time when she answered one of Stephen's questions by saying ....
Well, lest we bring a blush to the cheeks of maidenly aunts or delicate uncles, perhaps we should relegate that story to an episode of
.
After all, this is a family website.
Return to CooperToons Caricatures