Chet Huntley and David Brinkley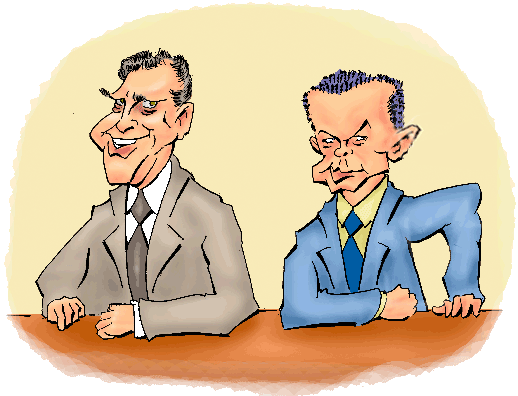 There was a time when the last names given above would have been unnecessary. Everyone knew who Chet and David were. Still, it was the Huntley-Brinkley Report not the Chet and David Report.
It was David who had the most distinctive style of speaking with his particular pauses and accents. David's mannerisms were sometimes the subject of satire and once Johnny Carson got a big laugh by showing how David recited the alphabet.
So ... if you ... WANT ... to learn a LITTLE ... about the first ... REALLY big ... news ... PROGRAM .... just ... CLICK ... HERE.
Return to CooperToons Caricatures