Alexandre Dumas, Père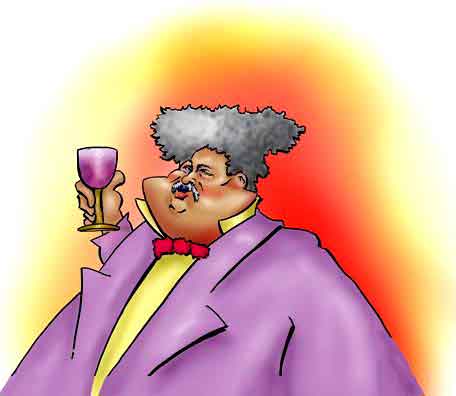 Alexandre Dumas was walking down the street of Paris and he saw his namesake son walking toward him.
"Ah, Alex," Dumas Père said. "Have you read my latest novel?"
"No, mon père," smiled Dumas Fils, "Have you?"
So the well-known and oft told anecdote goes. But it is true that Alexandre Dumas Père employed assistants and ghostwriters to produce his prodigious output. As to whether we should really call Alexandre the author and the other mere "assistants" or whether Alexandre simply contributed his name and deprived other talented writers of their well-deserved fame was and is a subject of debate. So to learn more about who was one of the most popular and successful authors of the nineteenth century, mes amis, just cliquez ici.
Return to CooperToons Caricatures