George Formby
Lancashire Musical Master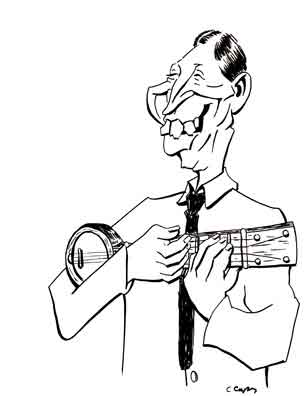 George Formby is far better known in the UK than in the US - but even then he, like Lonnie Donegan, is better remembered by the - ah - "mature" citizens.
From the 1930's to the 1960's, George Formby was one of the most popular comedians in England. He specialized in playing the innocent / fish-out-of-water character so popular during the era of and immediately following the Great Depression.
For a little more about George, who just click here.
Return to CooperToons Caricatures