W. H. Auden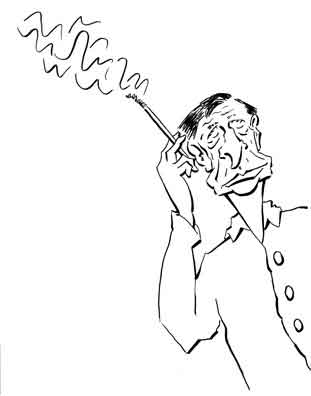 "He lives in a hideous house, I can't tell you how awful it is, with hideous pictures on the walls."
So said the poet, Wystan Hugh Auden - inevitably referred to as W. H. - about a professional colleague - or rather his colleague's house. Although Wystan's colleague replied a bit testily, he was actually more critical of the magazines and newspapers that reported the quote.
Of course, Wystan did a lot more than snort about someone's house. But if you want to read a bit about Wystan (not his poetry which is still in copyright) and who owned the house that Wystan found so hideously awful - you can click here.
Return to CooperToons Caricatures