Ludwig Boltzmann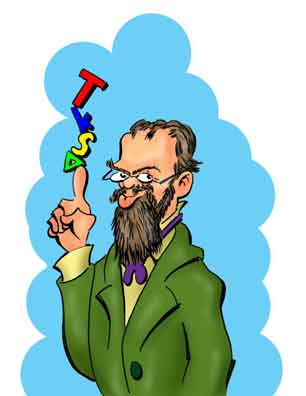 Ludwig Boltzmann was a 19th and early 20th century physicist auf Deutschland. He is largely credited with creating the field of statistical mechanics which causes no little consternation to undergraduate physical science majors.
But Ludwig's big claim to fame was his discovering the property of molecular or statistical entropy. Entropy, like the Undecidability Theorem of Kurt Gödel, is not what the Romanticists say it is. And Ludwig's discovery was not accomplished without controversy.
In any case, for a wee bit about what - and how - Ludwig did it - and how understanding his work will help combat ignorance and superstition - just click here.
Return to CooperToons Caricatures