Harry Blackstone, Sr.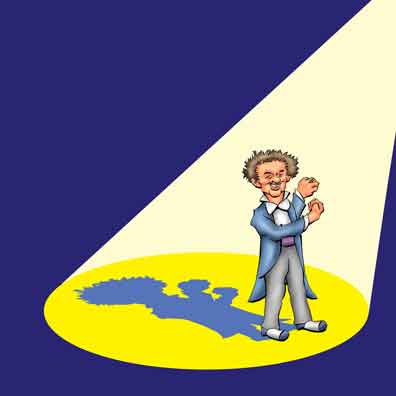 (Click Image to Zoom In and Out)
Harry Blackstone, Sr., is now mostly remembered because he was the father of Harry Blackstone, Jr. But at one time it was the other way around. But eventually Harry became a well-known magician in his own right and so people began to remember Harry as the father of Harry. And of course, in Harry's younger days before Harry was born, one of Harry's biggest competitors on the stage was Harry. And both Harry and Harry can be considered to be performing descendants of Harry.
Obviously when discussing the history of performing magicians, getting the various Harry's straight can get a bit hairy (pun very much intended). So to straighten out which Harry was Harry - and to learn why Harry (which ever one it was) has a unique place in stage illusion performance, you can just click here.
Return to CooperToons Caricatures