Guest Artist David Cooper: Still Life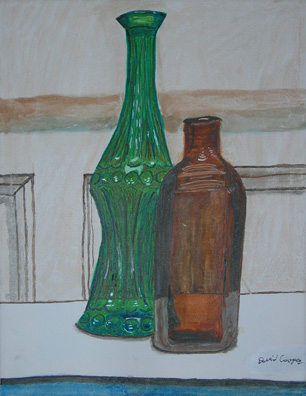 Another guest spot on CooperToons. This shows that water color - yes, this is watercolor - does not need to be pale and pastely. It can hold its own with acrylic or tempera any day.
The artist is a graduate of the Hussian School of Art in Philadelphia, Pennsylvania and more of his art is at his web site David Cooper Illustrations.
Return to CooperToons Animal Art