Sylvia Beach
Directrice de la Publication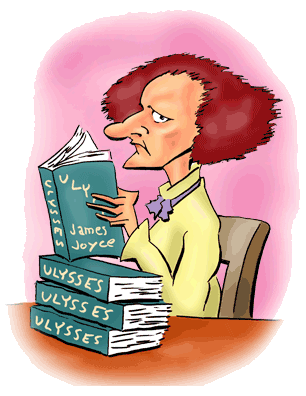 Ask Joe or Josephine Blow on the street if they know Sylvia Beach. Like as not, they'll say, oh, yeah, it's that place not far from Rehoboth.
Actually the literati will sneer that at least they know who Sylvia Beach was. Among other things she was the first publisher of one of the most important books in literary history. In fact, it's so important that today virtually no one buys the book and even fewer read it. But we know it's important because college professors tell us so. So to learn more, Mesdames et Messieurs, about Sylvia - who by all accounts was also a very nice person - just cliquez ici.
Return to CooperToons Caricatures