Richard and Cosima Wagner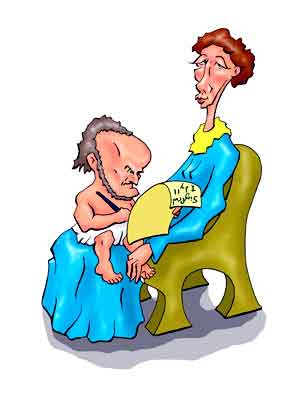 Richard Wagner is probably the #1 ranking operatic composer. Despite all the other titans in the area - Mozart, Rossini, Bizet - Richard slightly edges them out.
To bad he was such a jerk.
What? Richard Wagner? A jerk?
Yep, a jerk. And for more elaboration of Richard's jerkdom - and that of his wife Cosima - just click here.
Return to CooperToons Caricatures