Paul Newman
1925 -2008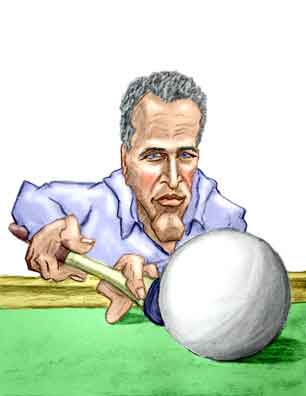 Once more CooperToons has to pay tribute to someone who is actually famous. But don't despair! Before long we'll return to drawings of the famous that nobody knows!
Paul Newman made over 60 movies, some good, some great, and few if any were bad. He could play bad guys, good guys, good bad guys, bad good guys, honorable men and worthless jerks.
But if you want to see the funniest scene Paul Newman ever made, check out the wheelchair chase in Mel Brooks' Silent Movie.
Oh, yes. How many people are aware that the worst novel ever written may very well be what kicked Paul to iconic stardom? Don't believe it? Well, it's a bit of a convoluted tale, but just click here and learn more.
Return to CooperToons Caricatures