Mobster Montage
A Mob of Cartoonicatures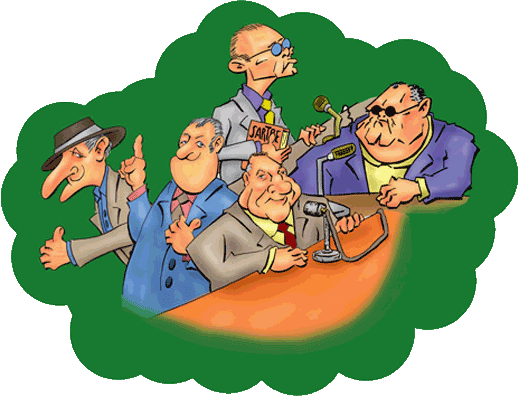 In this Montage of Merry Mobsters you may recognize (from left to right) Carlo "Don Carlo" Gambino, Paul "Big Paul" Castellano, Joseph "Crazy Joey" Gallo (top), Frank "The Prime Minister" Costello (bottom), and Carlos "Little Man" Marcello.
The reason we cautioned that you may recognize the individuals pictures above - men who had a major influence on the history of the United States - is that the images are rendered in what you can call cartoonicatures. Cartoonicatures, although not known by that name, are in fact a somewhat old-fashioned style and saw their heyday in the 1940's through the 1960's. But whether the style is old-fashioned or not, you can read about this artistic genre - and a bit about these - ah - "gentlemen" so rendered above - if you just click here.
Return to CooperToons Caricatures