Marlon Brando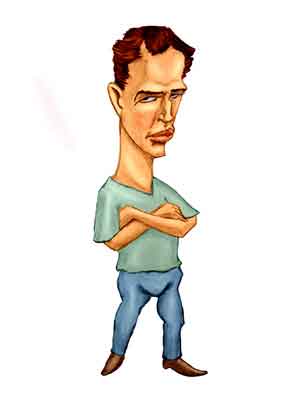 For the 101st CooperToons caricature, the selection had to be with someone who would not invoke the response, "And who the heck is this?" At least it's hoped it doesn't.
Amongst Marlon's fame, wealth, and dinners, somewhere along the line he was granted a United States patent (US 6812392). Unusual for a Hollywood celebrity, this is a distinction that is shared by a number of worthies, including an American president (Abraham Lincoln), a performing stage magician (Harry Houdini), - and the author and artist of CooperToons.
If you want to view Marlon's patent just click here. (Warning! It's a .pdf file - you need Adobe Acrobat Reader at least - and it opens in another window). For a bit more about Marlon and his films click here.
Return to CooperToons Caricatures