Luciano Pavarotti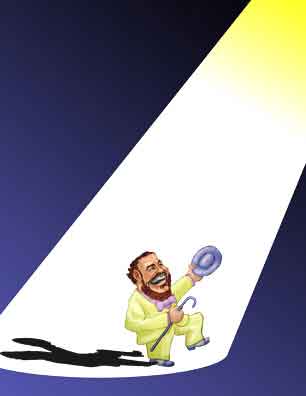 Luciano Pavarotti was certainly the most famous operatic tenor of the last three decades of the Twentieth Century. Even opera ignoramuses have to admit he had a great voice even when up in years. Better yet, the singing of Luciano - particularly when young - reveals a rare anomaly, an operatic tenor that is actually pleasant to listen to.
But there's one thing you might not know about Luciano - kind of a deep dark secret, but one regarding a phenomenon that is increasingly common in today's world of mass media stravaganzione. And that's that on more than one occasion Luciano actually .....
Well, if you can't take the TRUTH, perhaps you might just want to move on. Or if not, there's more on Luciano if you just click here.
Return to CooperToons Caricatures