Laurel and Hardy
Stan and Ollie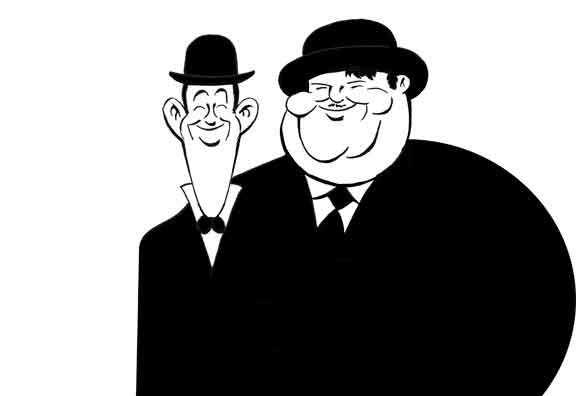 It wasn't unusual for actors from the silent films to move into talkies. It was actually quite common and many did quite well.
But what was unusual was for the same act that was a big hit in the silent films to do even better in sound. Certainly Hal Roach's "Our Gang" started out in silent films and went on to greater things in sound. But the cast of the characters changed from the silent to the talkies. On the other hand, the comic duo of Stan Laurel and Oliver Hardy started off in silent films and continued unchanged into sound.
And the author and illustrator of CooperToons also misspoke. He stated that Friedrich Nietzsche was the easiest subject to caricature. Nope, that honor goes to Stan and Ollie.
And for a little more about Stan and Babe (as he was called by his friends), just click here.
Return to CooperToons Caricatures