Johnny Carson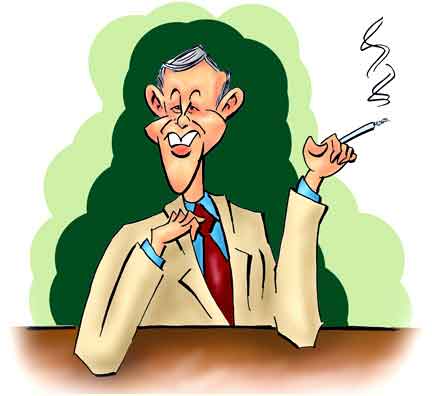 The Tonight Show has been on the air for over half a century. It began in 1954 when it was hosted by Steven Allen. Five hosts later it's still going and probably won't end in the foreseeable future.
But for three decades people didn't say they had watched The Tonight Show. They said they had watched Johnny Carson. And everyone - even the former hosts like Steve Allen and Jack Paar, admitted that Johnny was the king of the late night hosts.
But why the show was so popular is sometimes hard to explain, particularly to the young adults who came afterwards.
Yes, we said, the young adults. And for a brief commentary on the show - and why it's so important that we mention the grown-ups who were too young to watch The Tonight Show (or rather Johnny Carson) - just click here.
Return to CooperToons Caricatures