John A. Keel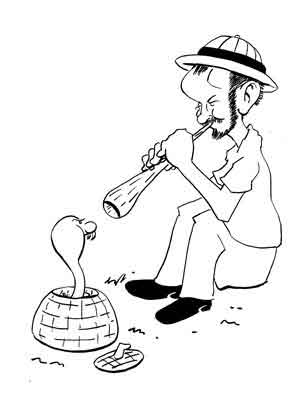 John A. Keel was a quite good writer whom most people have not heard of. This is a bit odd since one of his books was made into a movie staring Richard Gere. Or rather the film was based (and a bit loosely) on one of John's books.
But it was less a particular book than a phenomenon that John popularized that everyone - and we mean everyone - has heard about. Starting in 1968 and continuing into the 1970's John began writing articles about ...
Well, we won't dwell on that since it's not really the most interesting part of John's life. That was when he spent time traveling through and writing about his time in the Middle East and India. That we will elaborate on (plus a bit of what we just skipped) if you just click here.
Return to CooperToons Caricatures