Joan Blondell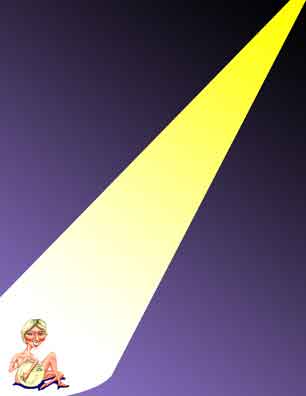 Joan Blondell was most famous for the 1931 Gold Diggers (actually two movies, one in 1933 and the other 1937), but she started performing as a child on Vaudeville with her father Ed and mother Kate. Although moving around "like a gypsy" she attended school and amazed her friends and teachers with her stories of life on the road. Some of them were even true.
Joan managed to land steady work as an actress from the beginning. Wanting to expand beyond Vaudeville she had her first legitimate stage role in New York in 1923 in Tarnish at the Belmont Theater. She won a scholarship to the John Murray Anderson Drama School (where one of the students Lucille Ball did quite well). But the scholarship was only for tuition and since her acting income helped support her family, she had to drop out and return to trodding the boards. Like virtually all actors she also put in time at odd jobs (which she hated), and then to more stage work, to movies, and finally into television. Eventually Joan racked up more than 155 roles, managing the changing requirements of 20 Century acting acting with ease. Among her later roles were in the movies Grease and Support Your Local Gunfighter - the latter a far cry from her flapper days - and in television episodes of Love Boat and The Man From Uncle to name a few.
Perhaps one of the best of her later performances was when she played the wife of a philandering cab-driving husband played by William Demerest (Uncle Charley of My Three Sons) in the Twilight Zone episode "What's in the Box?" Their final fight scene was one of the most violent ever filmed for 1960's television and even now can be tough to watch.
Joan died in 1979, aged 73. Her last movie, The Woman Inside opened two years later.
Reference
Joan Blondell: A Life Between Takes, Matthew Kennedy, University Press of Mississippi (2007). A nice biography, told rather matter of factly.
Return to CooperToons Caricatures