Jackie?????
(Oh?)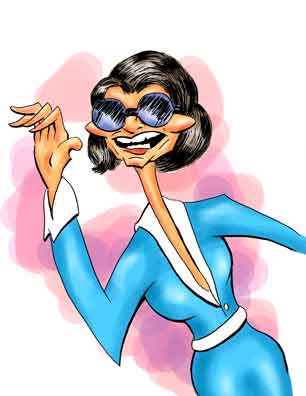 The Bouvier family was one of the American socialite dynasties which was and still does constitute the American aristocracy. Despite what they like to think, Americans have always been fascinated with the idea of aristocracy and even royalty.
Although many of the socialites had some occupations, often occupations were nominal and mostly suited for including in their Who's Who biographies. Jackie, though, actually got a job when she graduated from Georgetown University as a newspaper reporter and photographer. One of her photographs was of ...
Well, we'll elaborate on that later - or rather, we'll continue our elaboration if you just click here.
Return to CooperToons Caricatures