Jack Elam
The Big Western Baddie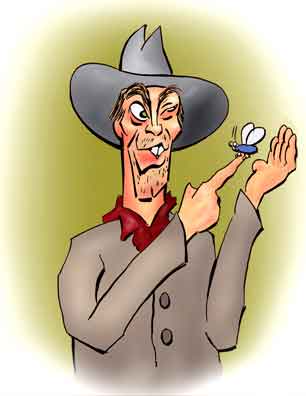 Real Western aficionados know Jack Elam as the snake-eyed bad guy who was not only in some of the most famous Westerns but in what some critics (now) say was the best Western and one of the best films of all time.
Jack's role in that particular film was brief but memorable. But even in his extended roles he stood out, not just for his quintessential bad-guy looks, but because ...
Well, you can read a bit more about Jack and his legacy if you just click here.
Return to CooperToons Caricatures