Thunder Voice Acceptance and Howard K. Smith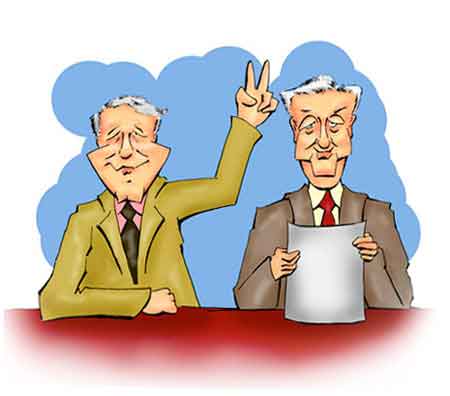 Those versed in the history of mid-20th century television may remember these two gentlemen. On the right we see - yes, Howard K. Smith - who was a veteran newsman when he took the helm on ABC's nightly news in 1969. His co-anchor was Harry Reasoner who like Howard had previously been with CBS.
As for how Harry got his rather unusual monicker, Harry told the story himself after he returned from a groundbreakng assignment. But we have to admit that it was Howard's early days as a broadcast reporter that were the more adventurous. There was one event if it hadn't been for the honor of the thing, Howard would have happily forgone it. For a bit more about this episode - and a bit more about both men - just click here.
Return to CooperToons Caricatures