Herbert Winlock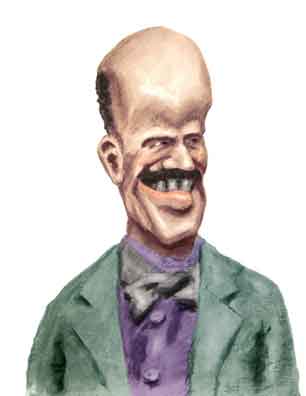 One irony of history - or at least our system of history education - is that for all the books, television shows, exhibits, and similar hooplah, virtually all Americans know about Tutankhamun, the boy king of Ancient Egypt. But they know virtually nothing about the most important American archeologist associated with the discovery of the tomb. That's the gentleman picture here, Herbert Eustis Winlock.
At the time Herbert was the curator of the Egyptian collection at the Metropolitan Museum of Art in New York. Herbert and the rest of the Met staff provided the discoverer of Tut's tomb, British archeologist Howard Carter, with much needed (and free) assistance in recording, preserving, cataloging, and removing the objects. It's not unfair to say that Tut's tomb was excavated largely by the Metropolitan Museum albeit under Howard's direction.
Herbert, who had a remarkably sunny disposition, also acted as a mediator when Howard, as curmudgeonly as Herbert was cheerful, ran afoul of the Egyptian government. That included helping Howard out of a rather tight jam when a government inspection team found a priceless statue from the tomb hidden in a champagne box. Suspicion was that Howard was ripping it off, and although that might have been true, Herbert was able to diffuse the situation to the satisfaction of all involved.
Herbert was at the Met starting in 1906 and became director in 1933. He retired in 1939 and was director emeritus until his death in 1950.
For a bit more on Tut's tomb, Herbert, and (well, almost) a cast of thousand, click here.