Fats Domino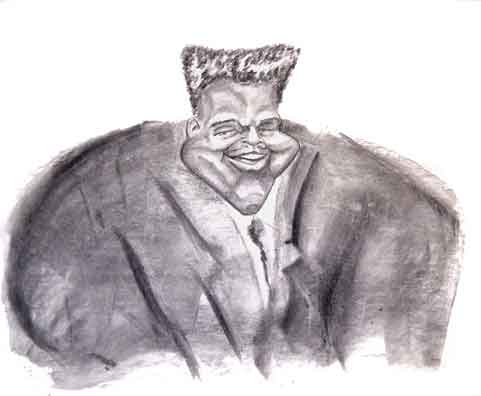 How do you know if a pop song is actually a good song? Well, listen to it ten years later. If you still like it, it's good.
So that means if you listened to the songs of Antoine Dominique - known professionally as "Fats" Domino - when they were first released, and then listen again more than fifty years later, you have to conclude the songs are more than fives times as good as you thought.
Five times better? Well, Fats had his first record released in 1949. So actually he's more than six times better than we thought at first.
Fat's biggest hit was undoubtedly Blueberry Hill with its somewhat double ententre opening line, followed by "I'm Walking". But like many of the 1950's rhythm and blues artists - Chuck Berry, Bo Diddly - Fats was a major influence on the rockers that came the following decade. It's not widely known, but the 1967 Beatles hit, "Lady Madonna", was written by Paul McCartney trying to sound like Fats. So it's only fair that Fats himself added the song in his repertoire and again made the charts.
At the time of this writing, Fats is still going strong. Reports of his demise in Hurricane Katrina were - as Mark Twain might have said - greatly exaggerated.
Return to CooperToons Caricatures