Arthur Fleggenheimer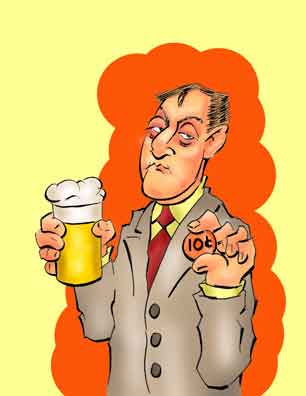 Arthur Fleggenheimer was once one of the most famous men in America. There was scarcely a day that went by you couldn't read something about Arthur and his business, a business that was patronized by million of citizens.
Or perhaps you have heard of Arthur, but under his other monicker - Dutch Schultz.
And you can learn a bit about the Dutchman - and how ultimately he learned that crime did not not pay well enough - that is you can, if you just click here.
Return to CooperToons Caricatures