Richard Wagstaff Clark
(aka Dick)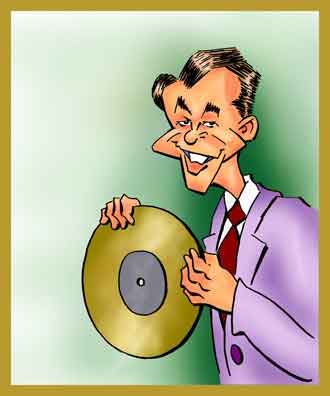 Dick Clark. The world's oldest teenager who maintained his youthful enthusiasm throughout his long career.
Well, let's try again.
Richard Wagstaff Clark. One of the hardest of the hardnosed businessmen, not just in entertainment, but in any industry.
Actually the two Dick/Richard Clark's are by no means exclusive. But definitely it was Businessman Richard who led the way.
As to how a kid from New York ended up as one of the most influential and rich businessmen - and the oldest teenager in America - just click here.
Return to CooperToons Caricatures