Dean Martin
One of the Pack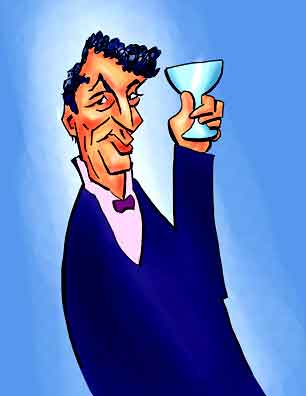 At one time Dean Martin was one of the most recognizable and popular entertainers in the world. Perhaps eclipsed only by his friend and fellow Rat Pack member, Frank Sinatra.
Although it is hard to believe, there are people who are fully adult who will say maybe they've heard of Dean or Frank but they're not quite sure.
But then, there are also people who've never heard of Viggo Sommer, Carsten Knudsen and Uffe Rørbæk Madsen.
Pah! Philistines!
And although we will not have as extensive additional information as sometimes CooperToons provides, you can read a bit about Dean if you just click here.
Return to CooperToons Caricatures