John Luther "Casey" Jones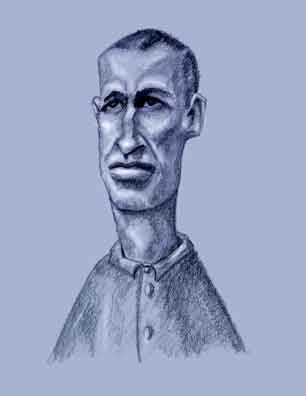 Today when some people don't realize that Eliot Ness, Frank Buck, or even Wyatt Earp were real people, you can't expect many to know that Casey Jones really was a brave engineer who was killed in a train crash more or less like the song says.
Point in fact, John Luther Jones was born on March 14, 1863 and died on April 30, 1900 (not 1906 as the otherwise admirable book, Folksongs of North America by Alan Lomax states). In Casey's day, railroads were the high tech industry and having a job as an engineer was like being the equivalent of today's airline pilots. But Casey cut the mustard and in a few years after joining the railroad was promoted to the top spot.
So come on you rounders if you want to hear the true story about a brave engineer, well then, just click here.
Return to CooperToons Caricatures